The Employment Lawyers: your portal to recommended employment & labor lawyers, practice area news and legal insights
Employment & Labor law covers a vast area – from employment contracts to dismissal and everything in between. It identifies the rights, obligations, and responsibilities within the relationships between employees, employers, trade unions and the government.
The Employment Lawyers assists business directors, HR departments, in-house counsel and employees, by providing a concise and up-to-date guide to the leading employment & labor lawyers across the country.
Our research covers all 50 states, with featured attorneys being selected based on the results of peer nominations, in-depth research, awards and client feedback. Each year only one attorney and firm per state is selected and recommended. Inclusions are by invitation only, it is not possible to buy entry into the guide.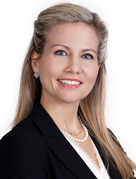 Katie is a Partner at Frost Brown Todd and has significant experience handling litigation matters, particularly in the area of labor and employment. Katie's experience includes handling all facets of litigation, including providing counsel, arguing and drafting motions, [...]
Latest News & Legal Insights
Back in 2021, FordHarrison published a Legal Alert indicating that Washington, D.C. would soon implement a ban on noncompete agreements. As noted, the Ban on Non-Compete Agreements Amendment Act of 2020 was considered one of the most far-reaching prohibitions on noncompete agreements in the country. However, feedback from the business community prompted the D.C. Council to revisit the Act, delaying its implementation. Finally, the D.C. Non-Compete Clarification Amendment Act of 2022 (the "Amendment") went into effect on […]