The Employment Lawyers : The premier independent guide to leading employment defense attorneys across the United States
Employment & Labor law covers a vast area – from employment contracts to dismissal and everything in between. It identifies the rights, obligations, and responsibilities within the relationships between employees, employers, trade unions and the government. Since 2003, The Employment Lawyers has been assisting potential clients identify leading management-side employment lawyers across the country, helping to make the selection of outside legal counsel more straightforward.
Each year we select just one leading employment attorney in each state to appear in the directory. Our in-depth nomination, research and selection process is completely independent. It is not possible to buy entry.
Every October, more than 200,000 nomination forms are distributed to business directors, in-house counsel, HR specialists and lawyers operating in all fifty states. A shortlist for each state is formed based on the results of the nominations and our own independent research. The team then asses the shortlisted lawyers based on 8 key performance indicators, before a final selection is made for each state.
To assist potential clients, we provide a detailed profile of each lawyer in the guide, highlighting their expertise and experience, an overview of their firm, its employment law practice and full contact information.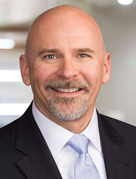 Steve Roppolo is managing partner in the firm's Houston office. He has extensive jury trial and arbitration experience litigating all types of employment claims in federal and state courts on behalf of employers. He has defended companies of various sizes in cases in [...]
Latest News & Legal Insights
The California Private Attorneys General Act ("PAGA") allows aggrieved employees to file lawsuits to recover civil penalties for Labor Code violations on behalf of themselves, other employees, and the state of California. Recoverable civil penalties can be significant. For example, for violations of Labor Code provisions that do not specify a penalty amount, PAGA provides default civil penalties at $100 for each aggrieved employee per pay period for the first violation, and $200 for […]