Ashley Eley Cannady
Mississippi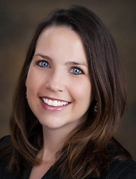 Balch & Bingham LLP
188 East Capitol Street,
Suite 1400
Jackson MS 39201
Tel: (601) 965-8180

Email:

acannady@balch.com
Web:

www.balch.com
Ashley Cannady focuses on labor and employment litigation, providing advice to employers on all areas of work-related legal exposure, and business litigation.
With a proactive approach, she helps her clients remain compliant with applicable laws. Ashley's client roster crosses many sectors, including financial services, hospitals, telecommunications, construction companies, poultry plants, restaurants, hotels, and casinos. She takes the time to get to know and understand the unique challenges her clients face in order to fully appreciate how labor laws may affect them.
As an employment law firm Balch & Bingham, we focus on developing long-term relationships with clients based on trust, service, and helping clients achieve their business goals. We recognize that understanding your business is essential to representing your interests and providing effective, practical and creative solutions to your problems. Providing the highest quality services in a prompt, attentive, and thoughtful manner is not a goal but a commitment to our clients.
While we believe management's best defense in today's litigious society is to be proactive in adopting effective policies and procedures, providing effective training for managers and making well-informed decisions, our labor and employment attorneys are prepared to defend our clients in court and before governmental agencies. The Labor & Employment practice can quickly assemble an experienced and knowledgeable team to address any issue faced by any employer, large or small.
Balch & Bingham has earned the respect and loyalty of clients by working collaboratively to offer creative yet practical solutions that sharpen competitive advantages. Our team of more than 200 attorneys throughout the Southeast, Texas and Washington, D.C. is recognized nationally for our dedication to our clients and our forward-thinking approach. Those facing increasingly complex operating environments can find reassurance in the way we serve as a trusted extension of your team, helping to navigate sophisticated transactions, regulatory challenges and litigation.
Beyond Balch's business and legal acumen across a wide range of industries, we are steeped in a client-first culture that results in approachable counselors devoted to delivering value to your business. Balch is committed to cultivating a diverse team – comprised of talented people with different backgrounds, viewpoints and skill sets – whose unique experiences and perspectives empower them to achieve our clients' goals while also enriching the culture of our firm.
Our clients include large publicly-traded companies, small and mid-size privately held companies, entrepreneurs and government entities who benefit from the value we deliver through our creative approach, practical counsel and proactive insight.
Balch & Bingham was founded in 1922.
Ashley Cannady has an impressive employment practice and often handles EEOC claims. She regularly works with clients from the healthcare and energy sectors." She responds quickly and is very knowledgeable." "An emerging leader who is well respected."