Barbara Hoey
New York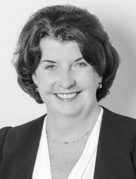 Kelley Drye & Warren LLP
3 World Trade Center
175 Greenwich Street
New York, NY 10007
Tel: (212) 808-7628

Email:

bhoey@kelleydrye.com
Web:

www.kelleydrye.com
Barbara Hoey is a member of the firm's Executive Committee.  In her third decade of practice, Barbara's experience includes counseling clients in all areas of employment law, and defending single-plaintiff, multi-plaintiff and class action litigation.  Barbara's clients, which include employers of all types and sizes, rely on her for prompt, prudent and practical advice when faced with very challenging employment problems.  Her industry expertise is both broad and deep, and ranges from health care and telecommunications to education, nonprofit and beyond.
Barbara routinely represents clients in high-profile litigation.  She has litigated and won more than a dozen jury and bench trials involving claims arising under Title VII and the Americans with Disabilities Act (ADA), as well as the False Claims Act, Fair Labor Standards Act (FLSA), New York State Whistleblower Law, Family Medical Leave Act (FMLA), and the Age Discrimination in Employment Act (ADEA).  She has also litigated cases involving breach of non-compete contracts and theft of trade secrets.
In addition, Barbara is involved in rendering legal counsel pertaining to ongoing employment law compliance.  She works with her clients to develop comprehensive strategies for handling today's endless variety of workplace issues, such as managing difficult termination decisions, policy design, handling lay-offs and oversight of internal investigations.  Barbara also works with human resources, in-house counsel and boards of directors to conduct investigations into complaints of alleged wrongdoing by upper level executives.
An effective communicator and negotiator, Barbara is known as a pragmatic yet tough litigator and dynamic and persuasive trial attorney.  She is consistently recognized in Chambers USA (2008–2021) as among the "best of the best," where she is described as "extremely good at negotiating," "tenacious" and has a "laser-like focus."  Barbara's objective is to work with her clients to avoid expensive disputes while positioning them in the most advantageous way should litigation ensue.  Barbara's clients appreciate not only her in-depth understanding of the law, but also her commitment to responsiveness, accessibility and immediate, straightforward answers to their questions.
Barbara is a frequent invited guest speaker on topics that range from harassment and workplace violence to litigation avoidance, preparedness and trial strategy.  A prolific writer and editor, Barbara serves as co-editor of Labor Days, Kelley Drye's labor and employment law blog.
Our proven litigators and counselors effectuate strategies to protect employers, command the respect of our adversaries and partners, and provide immediate, practical and cost-effective service to employers of all sizes.
We are strategically located across the U.S. and in the EU, focusing our practice on the following areas:
Kelley Drye is an AmLaw 200 law firm of more than 350 lawyers and other professionals practicing in New York, NY; Washington, D.C.; Los Angeles, CA; San Diego, CA; Chicago, IL; Stamford, CT; Parsippany, NJ; and Houston, TX.
A powerhouse firm with the heart of a boutique, Kelley Drye & Warren LLP values the success of our clients above all. Skilled practitioners in the areas of litigation, regulatory, real estate, corporate and bankruptcy combine talents to address the unique complexities of our clients' legal challenges. We are practical in our advice and creative in our approach.
Founded in 1836, we've got history behind us, and we're just getting started. For more than 180 years, Kelley Drye has provided legal counsel carefully connected to our client's business strategies and has measured success by the real value we create. We apply a wealth of experience to 21st century business problems.