Beth C. Boggs
Missouri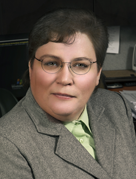 Boggs, Avellino, Lach & Boggs LLC
9326 Olive Boulevard
Suite 200
St. Louis, MO 63132
Tel: 314-726-2310

Email:

bboggs@balblawyers.com
Web:

www.balblawyers.com
Beth C. Boggs is the managing partner of Boggs, Avellino, Lach & Boggs, LLC. She founded the firm in 1999. Boggs, Avellino, Lach & Boggs is a certified woman owned business. It is the largest WBENC certified law firm in the State of Missouri. Beth has tried cases, in the southern and central Federal Districts in Illinois, the Eastern and Western federal districts in Missouri and in jurisdictions throughout Missouri and southern Illinois. She has also tried cases in a variety of jurisdictions on a pro hac vice basis.
Beth concentrates her practice in civil litigation involving employment law, construction defect, insurance coverage, premises liability, transportation, defense of pharmacy cases, civil rights defense, professional negligence, toxic tort defense, asbestos exposure defense and insurance defense.
Beth has been named an Illinois SuperLawyer in Insurance Defense. She was named one of the "Most Distinguished Alumni" of Southern Illinois University at Carbondale in 2008. She maintains a close relationship with her alma mater. She and her husband, Darin, sponsor an annual scholarship, which is awarded to the law school's best ping pong player. She is also one of the sponsors of the Class of 1991 Scholarship, which is awarded annually. She is the Law School Chair of the Forever SIU Campaign for 2018. She and her husband have also formed scholarship funds for students who publish in local law journals and for female law students at SIU. The Clemens Scholarship, which is named in Beth's honor is given annually to a deserving female student at SIU Carbondale.
She was named one of the "Lawyers of the Year" by Missouri Lawyers Weekly in 2005. She received the "President's Award" from the Women Lawyers Association of Greater St. Louis in 2014. She received the Trailblazer award in 2021 for service to the community during the Covid pandemic. She received the Volunteer Award from SIU School of Law in 2020 for her charitable service.
Ms. Boggs is honored to have been selected to be a Senior Fellow in the Litigation Counsel of America, an honorary society honoring the top one-half of one percent of American Lawyers. She is recognized as a member of the Order of Centurions for having tried more that one hundred cases to verdict. She is also a member of  the American Bar Foundation.
Beth is a frequent author on a variety of insurance and trial topics and is the newsletter editor and the Chair of the Member Communications Committee for the National Restaurant & Retail Defense Association. She is also a highly sought after speaker, speaking frequently at national conferences on trial related topics.
Honors:
Missouri-Kansas SuperLawyers 2016, 2017, 2018
Top Legal Eagles in St. Louis, 2015
President's Award–Women Lawyers Association of Greater St. Louis, 2014
Illinois Business Journal Top Women in Law–2011
Woman of the Year in Law–2009
Distinguished Alumni Award from Southern Illinois University at Carbondale–2008
Illinois Super Lawyer–2007
Lawyers of the Year, Missouri Lawyers Weekly–2005
Top Women Business Owners–2005
Education:
Southern Illinois University at Carbondale, J.D. magna cum laude, 1991
Governor's State University, B.A. 1987
Affiliations:
NAMWOLF, NRRDA, DRI, ISBA, BAMSL, WLA, Missouri Organization of Defense Lawyers, Lawyers Association of St. Louis, National Association of Insurance Women, CLM, Senior Fellow of the Litigation Counsel of America, National Association of Distinguished Counsel, American Bar Federation, Insurance Litigation Institute of America, National Society of Professional Investigators, The Bar Association of the Central & Southern Districts of the Illinois Federal Courts, Phi Kappa Phi, American Bar Association, Member, Diversity Law Institute, Member, Trial Law Institute
Community:
Beth Boggs is the president and  founder of Step It Up, a local charity which provides free shoes and socks for local area children through monthly shoe distributions. Its website can be found at www.siustl.com.  She is also founder and president of Another Man's Treasure, which can be found at www.amtstl.com.  She also is active in running the annual charity golf tournament for the Clemens Scholarship to raise funds for scholarships for female law students.  She is an avid supporter of her alma mater, Southern Illinois University at Carbondale. She and her husband are chairing the Forever SIU campaign in 2018. She is actively involved in the sponsorship of multiple scholarships at SIU, including a scholarship which is awarded annually to the school's best ping pong player. She founded a scholarship in 2020 in memory of James R. Williams.
Boggs, Avellino, Lach & Boggs, LLC is fully committed to providing clients with a superior level of personal service and legal representation. Boggs, Avellino, Lach & Boggs is an AV-rated firm focused on three paramount goals: quality legal representation; outstanding client service and providing value by conserving litigation expenses. Our focus is on the client and the client's goals for the case, rather than simply the legal tasks involved. We are committed to maintaining long-term relationships with our clients, by working to exceed their expectations. We see the relationship as a team and are devoted to helping clients achieve their goals. We are constantly striving to serve our clients more effectively and efficiently.
At Boggs, Avellino, Lach & Boggs, we handle all types of civil defense, from automobile liability to complex environmental matters. We pride ourselves on being able to give our clients "big firm" quality legal work, and at the same time, "small firm" knowledge of each individual case. We do not overload our attorneys with files. At Boggs, Avellino, Lach & Boggs each attorney is given a manageable case load so that they are familiar with each one of their cases.
When you send your case to Boggs, Avellino, Lach & Boggs, you can expect to obtain top quality legal representation for a fraction of the cost of other comparable area firms. We provide our clients with superior legal defense in civil trials, appellate work, and workers' compensation. In Missouri, we have offices in St. Louis, Lee's Summit (Kansas City area), and Columbia. Our offices in Illinois are located in Marion (Williamson County); Belleville (St. Clair County), Murphysboro (Jackson County), and Glen Carbon (Madison County).