Brooke Duncan III
Louisiana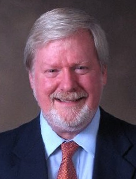 Adams and Reese LLP
Hancock Whitney Center
701 Poydras Street, Suite 4500
New Orleans, Louisiana 70139
Tel: 504.585.0220

Email:

brooke.duncan@arlaw.com
Web:

www.adamsandreese.com
Brooke Duncan III advises regional and national clients on a wide range of employment law issues, by partnering with them on their options while helping them stay consistent with their overall business plans. Brooke counsels employers in many industries, including hospitality, maritime, manufacturing, warehousing, education, the non-profit world, and even other law firms.
As one example of pragmatic problem-solving, Brooke helped resolve a difficult union stranglehold on the convention and trade show industry in New Orleans, which was threatening one of the area's vital economic engines. Brooke strategized a way to break the union's hold and allow employers to operate efficiently and more competitively with other cities, also vastly expanding employment opportunities for local workers. In prevailing in a long litigation battle, Brooke and his team essentially helped transform the industry for the good of the clients, their employees, and the area's economy.
Recently, because attention on sexual harassment in the workplace has increased greatly, employers need to make sure they avoid such behavior and the harm and liability it brings. Brooke frequently speaks about and presents seminars to employers and their managers on training techniques for sexual harassment avoidance, as well as on the myriad of other issues employers face.
Other ways in which Brooke brings value to clients include:
Practical, proactive consulting with CEOs, managers and human resources professionals about problematic labor and employment issues. Drawing on his real-world workplace management experience, Brooke helps avoid needless legal entanglements and achieve positive employee relations.
Helping employers maintain union-free status, defending job discrimination claims, answering FMLA questions, understanding wage and hour regulations, resolving reduction-in-force issues, and complying with the myriad of workplace regulations and laws facing all employers.
Developing and revising handbooks and policies, preparing employment agreements and confidentiality/non-competition contracts, and advising on employment issues arising from mergers and acquisitions.
For unionized employers, handling grievances and arbitrations, and collective bargaining agreements.
Prior to becoming a lawyer, Brooke gained practical business and management experience by running a factory that manufactured industrial fabric products. Brooke also served as a detective with the New Orleans Police Department, receiving several awards for outstanding duty.
While virtually every business has employees and encounters labor and employment issues, our team understands that every business is different. We know there are no cookie-cutter solutions to workplace challenges. We cultivate close relationships with our clients, constantly track regulatory and legislative changes in the ever-evolving employment area, and help them craft and implement workplace policies that foster productive work environments and simultaneously minimize risk.
When issues do arise, we deliver quick, practical advice in a matter of days, if not hours. And when litigation is filed, clients say they value our ability to defeat the claim outright or minimize the damages with tactical and creative strategies.
Here are a few examples of the areas in which we serve clients:
Across the country, employers have seen a wave of wage and hour lawsuits involving overtime and compensation, often filed as collective actions under the Fair Labor Standards Act (FLSA). Some cases comprise hundreds of employees, and others thousands, in extremely high-stakes litigation that threaten to cost companies millions of dollars, which can cripple them. We have handled many of these complex cases, resulting in either rulings in our clients' favor or reductions of multimillion-dollar demands.
In light of the recent national awareness regarding workplace harassment and discrimination, we have partnered with clients to ensure that their policies are comprehensive and clearly written to help prevent harassment from occurring in the first place. We also have helped them with training their managers and employees about what constitutes sexual harassment, what they should do if they witness it, and who they should report it to so the company can take fast and decisive remedial action.
Our team counsels clients about issues centering on compensation disparity between different classes of employees, yet another emerging area of growing national awareness. We have helped clients conduct pay audits, identify pay discrepancies before they become a problem and take corrective action to prevent these lawsuits.
Study our experience and credentials to understand why we belong on your short list. Get to know us as people, and you'll recognize our dedication to client service.
At Adams and Reese, we take things personally. Our people are connected – to each other, to our clients, our families, and our communities. Our industry-focused practice groups of attorneys and advisors are strategically organized throughout the southern U.S. and Washington, DC.
Adams and Reese professionals are known as practical and personal advisors and advocates who tailor their approach and counsel to the specific needs of each situation and client. Many on our team have years of on-the-job experience within the industries that we serve as executives, professionals, and in-house counsel. Taking a hands-on, personal approach to every issue, challenge and opportunity our clients face, Adams and Reese lawyers and advisors are skilled and ready to help clients achieve their goals and make their lives easier.