Donna King Perry
Kentucky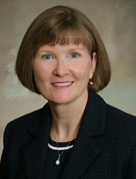 Dinsmore & Shohl LLP
PNC Tower, 101 S. Fifth Street
Suite 2500
Louisville, KY 40202
Tel: (502) 581-8085

Email:

donna.perry@dinsmore.com
Web:

www.dinsmore.com
Donna focuses her practice in the areas of labor, employment and general litigation. Her practice includes all aspects of pre-litigation investigation, evidence and witness preparation, trial and appellate work, and responding and participating in agency investigations, including the Departments of Labor and Civil Rights, Equal Employment Opportunity Commission and Kentucky Commission on Human Rights. In 2016 and 2017, Donna had three jury trials, each ending in a defense verdict. She has arbitrated dozens of union matters and presented cases before the National Labor Relations Board. She represents boards of directors and their officers, provides counsel, coaching to executives and assists organizations with business strategies and growth plans. Donna provides training to management, supervisory and human resources personnel and is a regular speaker at continuing legal education seminars. Her clients include large and small for-profit and not-for-profit businesses, public utilities, health care organizations, colleges and universities.
She is also a trained and experienced mediator, and has completed extensive mediation training with Duke University and the University of Kentucky. Donna has served as a mediator in a variety of matters including employment, commercial and business disputes. She has also participated in mediation as counsel for litigants in more than 100 cases in both state and federal courts. This experience enhances her ability to mediate matters to a successful resolution.
Donna is a member of the firm's Board of Directors. Earlier in her career, she had the distinction of serving as the managing partner for Woodward, Hobson & Fulton L.L.P., which made her the first female managing partner of a major law firm in Kentucky.
Education
Brandeis School of Law at the University of Louisville

  (

J.D.

, 

1989

)

University of Texas at Austin

  (

B.A.

, summa cum laude, 

1986

)

Georgetown College

  (

B.S.

, magna cum laude, 

1981

)
Our attorneys represent numerous public and private employers in matters throughout the country in all phases of employment law. We also assist national companies with respect to international labor and employment issues, as well as international companies with respect to their U.S. operations. Controversies involving allegations of employment discrimination because of race, sex, religion, disability, national origin, veterans' status, family and medical leave, and age are a substantial part of our employment law practice. Our attorneys counsel clients in these areas and defend discrimination claims before state and local fair employment practice agencies, the Equal Employment Opportunity Commission and other federal agencies. We also defend these cases in state and federal courts.
Our services include:
Advising and representing management in all types of employment discrimination claims, including class actions;
Defending wrongful discharge and other types of employment-related claims, including class actions, resulting from downsizing or other personnel actions, such as intentional infliction of emotional distress, defamation or fraud;
Drafting and negotiating employment contracts and severance agreements;
Handling administrative claims under the Americans With Disabilities Act, the Age Discrimination in Employment Act, the Family and Medical Leave Act, Title VII and other similar state agency proceedings;
Counseling and assisting our clients to avoid and, when necessary, resolve employment claims and utilizing Alternative Dispute Resolution programs to effectively mediate or arbitrate claims;
Developing Affirmative Action Plans and assuring compliance with Executive Order 11246, the Vietnam Era Veterans' Readjustment and Assistance Act and the Rehabilitation Act of 1973, and including representation of our clients in preparing for audits by the Office of Federal Contract Compliance Programs;
Ensuring compliance with federal and state wage and hour laws, including determination of exempt/non-exempt status and handling audits by the Wage & Hour Division of the U.S. Department of Labor or similar state agency;
Providing in-house training for supervisors on a variety of topics such as avoiding liability on employment issues, complying with the ADA and FMLA and avoiding claims of sexual harassment; and
Representing clients in appeals before state courts, the National Labor Relations Board, the U.S. Courts of Appeals and the U.S. Supreme Court.
We strive to provide our clients with the highest quality and most cost effective legal services. The success of our relationships formed with clients is founded on a risk management focus combined with proactive and preventative counseling.
Dinsmore & Shohl LLP has a nationwide team of over 725 attorneys who are trusted advisers to some of the world's leading businesses—including many in the Fortune 500—as well as institutions, associations, governments, professional firms and individuals. Clients count on Dinsmore to offer high-quality, commercial, cost-effective advice. The caliber of Dinsmore's clear, concise counsel is steadily expanding its client base and fueling the firm's position as one of the fastest growing in the country.
Dinsmore prioritizes collegiality at every turn, both externally and internally, leading to national awards for client service and a positive reputation for its workplace culture. This is also reflected in the firm's commitment to diversity, equity and inclusion, where Dinsmore and its attorneys are striving to set an example for the legal industry. The firm maintains these principles in its dedication to underserved populations, both by giving time to community service projects throughout the country and through the many hours of pro bono counsel provided by Dinsmore attorneys each year.
"Donna Perry maintains a broad contentious practice, which includes defending employers against courtroom and administrative proceedings, as well as serving as a mediator."