Jeremy Tubb
Oklahoma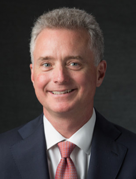 Fuller Tubb Bickford Warmington & Panach
201 Robert S. Kerr Avenue
Suite 1000
Oklahoma City, OK 73102
Tel: 405-235-2575

Email:

jeremy.tubb@fullertubb.com
Web:

www.fullertubb.com
Jeremy Tubb joined the Firm, to fulfill the dream of working with his father, after practicing for more than sixteen years in the Litigation Section and the Labor and Employment Practice Group at the law firm of Crowe & Dunlevy. While at Crowe Jeremy was elected Shareholder and Director, and he was honored to serve in a leadership role, after having been elected by fellow shareholders to serve as one of the five members of the firm's Executive Committee in its 2006-2008 term. Jeremy was also serving as the Counsel to the Firm for employment matters when he left Crowe to join Fuller Tubb Bickford Warmington & Panach, PLLC in 2012.
Jeremy's experience is predominantly on the defense side of employment law matters involving state and federal claims and administrative charges of wrongful discharge, workplace discrimination, harassment, retaliation, and failure-to-accommodate. He also assists clients in hearings and proceedings before the Oklahoma Employment Security Commission, and conducts workplace investigations.
Jeremy also routinely handles wage and hour matters, on both the state and federal levels, and he has considerable experience with Service Contract Act Compliance matters. He recently served as one of thirteen Administrative Law Judges for the Oklahoma Department of Labor.
Additionally, Jeremy handles arbitrations of union grievances and defends against charges of unfair labor practices submitted to the National Labor Relations Board.
Finally, Jeremy has first-chair trial experience in non-compete and unfair competition matters, where he has successfully obtained injunctive and monetary relief against employees who violated customer-non-solicitation and confidentiality agreements.
Because Jeremy believes that the best way to successfully defend against a lawsuit is to not get sued, he frequently draws upon his teaching experience (having taught English in Poland, through Georgetown University) to conduct training on employment law matters, in particular.
Employment and labor laws govern all aspects of the relationships between employers and employees. While many have been designed to protect the rights of employees, these laws maintain a balance of fairness and equity between employers and employees that is vital to the health of all businesses. They require attorneys to be knowledgeable about such issues as human resource guidelines, wage and hour statutes, occupational safety and health, workers compensation, and anti-discrimination and equal opportunity laws.
At Fuller Tubb Bickford Warmington & Panach, PLLC, our attorneys are available to provide assistance in employment and labor law mediation and arbitration sessions as well as in courtroom litigation. We have a thorough understanding of OK and federal labor and employment laws — including Title VII of the Civil Rights Law of 1964, the Taft-Hartley Act, the Equal Pay Act (EPA) and the Fair Labor Standards Act (FLSA) — and handle a broad range of cases. Our firm represents clients in labor and employment law matters including:
Discrimination claims associated with national origin, religion, sex, age or disability
Wage and hour disputes
Harassment in the workplace
Workplace safety issues
Class action litigation
Collective bargaining
Pension and salary negotiations
Non-competition and non-disclosure agreements
We are committed to ensuring that every client receives personalized attention, including regular updates regarding case progress and options. While achieving a swift resolution is our goal whenever possible, our attorneys do not hesitate to take cases to court when a better outcome can be achieved in that way.
For over sixty years since our founding in 1946, Fuller Tubb Bickford Warmington & Panach, PLLC has been providing clients with the highest quality legal services in a thoughtful and creative manner. We take our clients' matters personally, and we take great pride in our continuing counseling relationships.
While we often achieve exceptional outcomes and avoid potential problems through effective counseling and advanced planning, without delving into costly litigation, we are also comfortable litigating complex matters in jury or bench trials if needed.
We handle the wide range of issues that arise in business and commercial settings, in areas that include: corporate finance; commercial workouts; bankruptcy; bankruptcy reorganization; insolvency; estate and business planning; real estate. We also litigate matters in state and federal courts, in private arbitrations, and before state and federal administrative agencies. We are particularly experienced litigating — both at the district court level and on appeal — those issues that arise in complex commercial matters; civil matters; and a wide range of labor and employment matters.
All of our lawyers have the highest possible Martindale Hubble "AV" rating from our peers (with the "A" component signifying the highest skill level rating, and the "V" denoting an adherence to the highest ethical standards). We also consistently receive recognition from our peers and judges, resulting in our lawyers' inclusion in Super Lawyers and Best Lawyers.
"Jeremy Tubb is valued by clients for his experience in complex employment litigation and arbitration matters, where he offers expertise in areas such as wage and hour disputes, discrimination claims and workplace investigations."