John C. Gardner
Wisconsin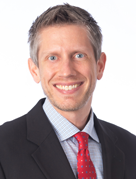 DeWitt LLP
2 East Mifflin Street
Suite 600
Madison, WI 53703
Tel: 608-252-9322

Email:

jcg@dewittllp.com
Web:

www.dewittllp.com
John Gardner is a Partner at DeWitt LLP, one of Wisconsin's largest law firms. He serves as Chair of the Firm's Labor and Employment Practice Group.
John is a management-side labor & employment attorney. Since 2004, he has represented employers across the United States in lawsuits involving claims for violations of wage and hour laws (including the Fair Labor Standards Act ("FLSA")), violations of the Fair Credit Reporting Act ("FCRA"), violations of anti-discrimination, anti-harassment and leave/accommodation laws, as well as claims for breach of contract. In addition, he regularly represents employers in collective bargaining negotiations, labor-related arbitration proceedings and in front of the National Labor Relations Board ("NLRB"). Notwithstanding his extensive litigation experience, however, John understands that litigation is often an employer's last resort, and a costly one at that. As a result, he has tailored much of his practice to helping employers avoid litigation altogether, regularly advising them regarding various legal compliance issues relating to employment and labor law.
Significantly, John has developed two main specialties within employment law:
1. Day-To-Day Employment Counseling
First, he regularly provides day-to-day legal counseling to employers located throughout the state of Wisconsin (and many with operations across the country). This counseling ranges from helping employers handle emergency disciplinary issues, safety concerns (including OSHA complaints/compliance) and employee theft matters, to assisting employers in managing long-term employee leave situations and making strategically-minded policy changes. In addition, since the first few months of 2020, he has been advising employers on the ever-changing legal landscape created by the COVID-19 pandemic and the government's response.
2. Restrictive Covenants/Covenants Not-To-Compete
Second, John has developed a detailed understanding of the appropriate language, use and limits of restrictive covenants, such as non-compete, non-solicitation, and confidentiality provisions. He regularly advises employers regarding the appropriate manners in which to structure and utilize restrictive covenants, and has represented employers across the country with respect to lawsuits/threatened legal actions, both on the side of the party attempting to enforce the agreements and the party attempting to avoid enforcement.
Our labor and employment attorneys have worked with organizations throughout the United States to monitor changes in employment and labor law, develop smart human resource policies, and make sound employment decisions. We take pride in the fact that our approach often helps clients to avoid unnecessary employment litigation. However, when litigation strikes, we rise to the occasion. We aggressively defend our clients before administrative agencies, as well as in state and federal courts. Equally important, we help clients to think through their options at each stage of the litigation – from the opening complaint to the final appeal. We are determined to help position clients to resolve litigation on their terms, and in a manner that best suits their priorities and litigation philosophy. Our clients tell us that this is what really sets us apart!
For a more detailed explanation of how we work with employers on various types of employment or labor matters, and in certain industries, please click here.
Since 1903 DeWitt LLP law firm has been guiding clients through a multitude of legal matters. The firm is known for its work in several areas, including intellectual property, patents, trademarks and copyright law, construction litigation, corporate law, employment, environmental, employee benefits, estate planning, family business, family law, government relations, health care, litigation, real estate, and tax law.
DeWitt is is one of the ten largest law firms based in Wisconsin, with an additional presence in Minnesota. It has more than 130 attorneys practicing in Madison and Metropolitan Milwaukee, Wisconsin, and Minneapolis, Minnesota, in a variety of legal areas and has the experience to service clients of all scopes and sizes.