Jonathan Pollard
Florida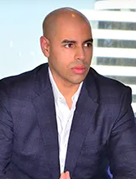 Pollard PLLC
401 E. Las Olas Blvd #1400
Fort Lauderdale, FL 33301
United States
Tel: 954-332-2380

Email:

jpollard@pollardllc.com
Web:

www.pollardllc.com
Jonathan Pollard is an employment and competition lawyer based in Fort Lauderdale, Florida. Jonathan has extensive experience litigating a wide-range of competition claims, including non-compete, trade secret, trademark, false advertising and antitrust claims. Jonathan also has extensive experience litigating employment disputes, particularly FLSA claims and workplace sexual assault/harassment claims. He has tried both jury and bench trials to verdict and successfully prosecuted appeals in the Eleventh Circuit and Florida state appellate courts. He is licensed in Florida and all federal district courts in Florida.
Jonathan has been quoted on non-compete and trade secret issues in or on the Wall Street Journal, PBS News Hour, NPR, Bloomberg, The Guardian, FundFire, Digital Guardian, and many more. He has been quoted on issues of litigation strategy and trial practice by The Expert Institute. His articles have appeared in numerous publications including Litigation Commentary & Review, Law.com, and Law360. He has taught continuing legal education courses on non-compete and trade secret litigation to other lawyers. He has served as an expert witness in multi-million dollar litigation that relates to his areas of practice.
Jonathan and his firm have extensive experience defending employees, executives, and entrepreneurs against non-compete and trade secret claims. Jonathan routinely represents doctors, C-level executives, sales executives, engineers, financial advisors, real estate agents, and other high level employees who are switching companies or who have started their own businesses. Likewise, Jonathan routinely represents companies that are facing litigation over hiring employees who are subject to non-compete agreements.
In addition to litigating non-compete matters, Jonathan routinely advises both individuals and corporate entities on a broad range of related issues including employment contracts, employee poaching and raiding, separation agreements, hiring decisions, the purchase or sale of business interests and the execution of commercial leases.
Jonathan both prosecutes and defends claims for theft of trade secrets, often in connection with non-compete disputes. He routinely advises companies on potential exposure for theft of trade secrets in connection with hiring decisions, joint ventures, or potential acquisitions. He has developed extensive protocols for mitigating exposure on theft of trade secret claims in the aforementioned contexts.
Prior to establishing his own practice, Jonathan spent three years at the law firm Boies, Schiller & Flexner where he represented numerous blue chip companies in complex commercial cases. Jonathan earned his B.A. from Cornell University, where he served as the President of the Cornell Speech & Debate Team, earning honors as a national finalist and an All-American. During his time at Cornell, Jonathan was named a College Scholar, awarded a research fellowship through the Andrew Mellon Foundation, and selected as an inaugural member of the Goldman Sachs Global Leaders Program. In his senior year, he was tapped by University leaders to represent Cornell in the Rhodes Scholar competition.