Kelly Drew Folger
Washington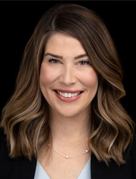 Paine Hamblen
717 West Sprague Avenue
Suite 1200
Spokane, WA 99201
Tel: 509-455-6000

Email:

kdf@painehamblen.com
Web:

www.painehamblen.com
Kelly Drew Folger is a litigator who practices in the areas of employment law and is licensed in Washington, Idaho and California. She defends against administrative charges, single-plaintiff lawsuits, and class actions.
Ms. Folger regularly advises and presents trainings for employers and educational institutions on compliance with employment and education laws. She is also an ATIXA-certified Hearing Officer for Title IX matters.
Her employment practice includes defending corporations and organizations in a variety of legal claims including wrongful termination, harassment, discrimination, retaliation, wage and hour matters, and employee classification issues. Ms. Folger also counsels employers on issues of hiring, promotion, discipline, termination, leaves of absence laws, overtime compensation and development and implementation of affirmative action and best practices manuals.
Ms. Folger is a member of the Association of Workplace Investigators and has a robust investigation practice, where she conducts neutral, independent investigations at workplaces and educational institutions.
She is also Acting President of the Board of Advisors for Gonzaga University School of Law and a member of the Board of Directors for the non-profit charity Family Promise.
Education
Gonzaga University School of Law, Juris Doctor, cum laude 2007
Gonzaga University, Bachelor of Arts in Journalism, magna cum laude, 2004
Professional Memberships
Washington Women Lawyers, Member
Asian Bar Association of Washington, Member
Honors and Awards
Super Lawyers – Rising Star, State of Washington, 2017-2020
Seattle Met Magazine – Top Women Attorneys in Washington, 2017-2020
Paine Hamblen represents employers in all areas of labor and employment law, including union-management matters, labor negotiations and arbitration, discrimination and wrongful termination defense, workers' compensation, OSHA, WISHA, Fair Labor Standards Act, employer relations and business immigration law.
Additionally, Paine Hamblen represents many employers facing litigation relating to federal and state issues; including COBRA & ERISA; employment discrimination; wrongful discharge; non-competition; non-solicitation and trade secrets; The Civil Rights Act of 1964 (Title VII) and Sections 1981 and 1983; Americans with Disabilities Act, Washington law against discrimination; Age Discrimination in Employment Act; Sarbanes-Oxley and whistleblower claims under state law; Fair Labor Standards Act and Family Medical Leave Act and their respective state law counterparts.
Paine Hamblen is a full-service law firm that was founded over 110 years ago. We offer a broad range of practice areas for our clients, whether they be Fortune 250 companies or individuals. We have offices in Washington and Idaho, serving all clients throughout both states, as well as in California and Montana.
At Paine Hamblen, our attorneys provide services that is responsive, high quality and result-oriented. Our goal is to develop long-term client relationships, based on hard work, trust and solid results. We are also committed to maintaining a diverse, dynamic and satisfying work environment, and encouraging the professional and personal growth of our colleagues.
Our attorneys are experts in our fields, representing clients in litigation and transactional work, along with counseling our clients to avoid litigation and disputes. What distinguishes Paine Hamblen from other law firms is not only the quality, diversity and sophistication of our practice and client base, but a commitment to maintaining long-held traditions of excellence, high ethical standards, and community. In this day of advancing technology and resources, we are able to maintain a local presence, while at the same time provide coordinated legal services to our regional, national and international clients of all sizes.