Lisa Hogan
Colorado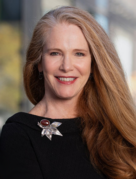 Brownstein Hyatt Farber Schreck, LLP
410 Seventeenth Street
Suite 2200
Denver, Colorado 80202-4432
Tel: 303.223.1185

Email:

lhogan@bhfs.com
Web:

www.bhfs.com
Strategic employment litigator with a history of creative legal solutions, whether through advocacy in trial or appellate courts or strategic problem solving with her clients.
Few employment litigators in the country can match Lisa Hogan's extensive trial experience and knowledge of how business issues play out in court. She uses her deep experience and unmatched knowledge to foster collaboration to lead and support the firm's widely respected Employment and Labor Group.
Lisa knows employment law both as outside counsel and from inside business. As the former vice president of litigation for Level 3 Communications, she managed all outside litigation and related analyses in connection with six strategic acquisitions. She also brings the perspective of having spent five years as a Denver deputy district attorney.
Her clients include various large regional companies in industries ranging from health care to manufacturing, energy and engineering/construction/real estate to public utilities to telecommunications.
Lisa has taught courses in criminal law and ethics at Metropolitan State College and presents regularly on trial advocacy issues. She also serves as a faculty member of the National Institute for Trial Advocacy (NITA), helping to develop and teach courses on trial techniques, strategy and practice management.
Today's heavily regulated U.S. workplaces render human resources decisions potential minefields. To limit disruption and liability, Brownstein's employment team is proactive and agile to identify, mitigate and resolve risk before escalation. Their nuanced approach helps employers solve complex workplace challenges consistent with the business, operational, financial, and culture goals.
This experienced, multi-jurisdictional team works with employers of all sizes and across industries, prioritizing learning each client's business, culture and goals. Brownstein attorneys are sought after for our ongoing involvement with shaping and interpreting the constantly-changing legal landscape, as well as our litigation and trial successes. This breadth of experience enables us to provide the most-up-to-date counsel on the matters most critical to managing employees and solving workplace problems. Whether partnering with human resources and in-house counsel, providing diligence and post-closing guidance on a transaction, evaluating new legislation, advising on potential or filed litigation, or drafting employment policies and agreements, our team proactively anticipate issues and neutralize them to create solutions. If there is a way to achieve a favorable outcome for clients, we will find—and usually surpass—it.
For decades, we've positioned ourselves at the intersection of law, business and policy to bring a multidisciplinary strategy to every issue. We combine outstanding lawyers, leading authorities on policy and true business acumen to solve your toughest challenges. At Brownstein—we're all in. For more than 50 years, we've been making moves that have placed us at the vanguard of our industry. Born in Denver, we've since expanded around the country, with 12 offices, 600 employees and 300 attorneys and policy professionals nationwide.
"Lisa Hogan represents employers in discrimination and wrongful termination claims, and also provides counsel on a range of employment matters. "Lisa is extremely bright, intelligent and has tremendous experience.""An outstanding litigator, very well respected."