Rachelle R. Green
Rhode Island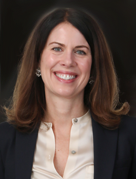 Cervenka Green & Ducharme LLC
235 Promenade Street, Suite 475
Providence, RI 02908
United States
Tel: (401) 214-1023

Email:

rgreen@cgdesq.com
Web:

www.cgdesq.com
Rachelle is a Member of Cervenka Green & Ducharme LLC, Rhode Island's first women-owned business law firm. During her 20+ years of litigation experience, she has represented clients in federal and state courtrooms across the country, before administrative agencies, and in arbitrations to resolve an assortment of business disputes in diverse industries and areas, including employment, contract, and real estate/land use disputes.
Rachelle has a significant practice advising clients—both corporate entities and executives—on employment-related matters. Having represented both sides, she effectively navigates every aspect of the employment relationship—from offer letters to separation agreements and everything in between. Through her work with regional employers, she has also developed an expertise in data breaches and cybersecurity.
Pre-litigation, Rachelle builds relationships with her clients—which include businesses of all sizes, State agencies, non-profit entities, and executives—as a trusted, strategic advisor and works with them to identify practical, results-oriented solutions to the issues they face. When litigation is necessary, she takes a strategic, proactive approach with an eye toward obtaining the best results in the most efficient manner, using the versatility and resourcefulness she has gained over two decades of practice.
Representative Matters
Represented a group of minority shareholders, including a founding officer, in a multi-count action against directors and shareholders of a closely-held Nevada corporation based in Massachusetts. After multiple dispositive motions by defendants were largely denied, broad discovery was exchanged, and defendants filed a retaliatory lawsuit against the former officer/client of CGD, the CGD team negotiated a favorable settlement and dismissal of all claims.
Routinely represents businesses and employers in Rhode Island and Massachusetts in cases involving wage disputes, discrimination, harassment, and violation of federal and state employment laws. Also represents clients before federal and state employment agencies following charges of discrimination.
Routinely assists clients (both employers and employees) with negotiating employment and severance agreements. Has represented executives entering and exiting Fortune 100, 500, and smaller companies as well as the largest health-care systems in Rhode Island and the greater Boston area.
Assists clients – both executives and employers—in navigating non-competition restrictive covenants, including assisting employers with drafting and enforcing non-competition agreements and representing both former employees and employers in litigation involving non-competition agreements.
Conducts and assists clients in conducting internal investigations per state and federal laws, and advises clients how to respond to complaints.
Frequently serves as local counsel for out-of-state lawyers in state and federal courts, in some of the largest cases pending in Rhode Island.
We use our years of experience representing businesses in every aspect of the employment relationship to provide our clients with cost-efficient advice and solutions tailored to meet their specific needs. We are here for our clients whenever they need our assistance to deal with their most valuable resource—their employees. With our individual clients—whether they are executives moving from one of the region's biggest companies to another or entrepreneurs venturing into an exciting start-up—we excel in working with them to help them reach their goals throughout their careers.
We are dedicated to responding quickly to the critical employment law issues that our clients face, and work with them to cultivate and sustain high-functioning, happy workplaces. We provide practical advice in the areas of employment law most likely to reduce the risk of lawsuits, including:
Hiring/on-boarding policies and procedures
Wage and hour and other compensation issues, including overtime compliance
Disciplinary issues and termination
Leaves of absence under various statutes
Layoffs and reductions-in-force
Harassment and discrimination investigations and training
Proper classification of employees
Independent contractor arrangements
Non-competition, non-solicitation, and non-disclosure agreements
Severance terms and agreements
Sometimes, despite all of our best efforts, disputes with employees arise. When they do, CGD's litigators are prepared to litigate aggressively for favorable outcomes, including, where necessary, through trials and appeals. In those instances, we have considerable experience representing individuals and businesses in informal negotiations, trials in the state and federal courts, arbitrations, appeals, and administrative proceedings before the CHR, MCAD, and EEOC.
Our top-notch litigators provide forceful and effective representation in a wide array of employment-related disputes—from charges of discrimination, to post-employment disputes about restrictive covenants, and the full range of claims under other federal and state laws—always keeping their focus on winning cases for their clients. Throughout the process, we remain focused on the client's objectives – using litigation as a means to achieve a solution to best achieve our clients' goals. When appropriate, we also take advantage of opportunities to settle out of court through mediation, arbitration, and other resolution strategies.