Robert W. Mauriello, Jr.
New Jersey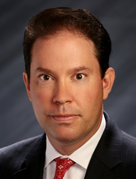 Gimigliano Mauriello & Maloney, P.A.
163 Madison Avenue, Suite 500
P.O. Box 1449
Morristown, NJ 07962-1449
Tel: 973-946-8274

Email:

rmauriello@lawgmm.com
Web:

www.lawgmm.com
Mr. Mauriello concentrates his practice in complex commercial litigation, with an emphasis on employment litigation, insurance coverage, products liability and toxic torts.
Mr. Mauriello has tried cases before the state and federal courts of New Jersey and the American Arbitration Association, argued appeals before the New Jersey Appellate Division and the United States Court of Appeals, Third Circuit, and appears regularly before the federal and state courts of New Jersey and New York. Mr. Mauriello has been an instructor at Columbia University School of Law for its Profession of Law seminar and served a one-year term as the public defender in the Township of Verona.
Mr. Mauriello was selected for inclusion in New Jersey Super Lawyers Rising Stars for the years 2006 through 2009 and in New Jersey Super Lawyers® 2011-2021. Super Lawyers is published by Thomson Reuters.
GMM's attorneys have substantial experience advising clients on a wide variety of employment law matters, including employment contracts, executive compensation, personnel policies, employee handbooks, restrictive covenants, wage-hour issues and unemployment.
GMM's attorneys also defend corporate clients in matters alleging employment discrimination, wrongful termination, restrictive covenants and other contract and tort claims relating to the workplace.
From their offices in New Jersey and New York, Gimigliano Mauriello & Maloney, P.A. provides legal counsel to clients from Fortune 500 corporations to small businesses, over a broad range of industries.
GMM's commercial litigators focus their practices on disputes concerning insurance coverage, breach of contract and warranty, consumer fraud, consumer product class action, partnership and corporate dissolution, minority shareholder oppression claims, lender liability, employment law, antitrust, infringement of intellectual property rights and/or trade secrets, franchise disputes, personal injury, product liability, and business torts.
GMM's attorneys also regularly counsel corporate clients in all areas of business-related matters.  Our clients often call upon GMM to provide counsel relating to the day-to-day operations of their businesses, and our attorneys are well equipped to provide sound, efficient and effective methods of addressing and resolving all types of business-related matters, including advice to prevent potential problems before they arise.
The firm's commercial litigators regularly appear in both state and federal courts in NJ and NY, among other jurisdictions, and have successfully litigated trials to verdict before both juries and judges. GMM's lawyers are also experienced in handling all forms of ADR, as well as representing the interests of our clients in reaching resolutions prior to the institution of formal proceedings.