Ronda Tate Truvillion
Michigan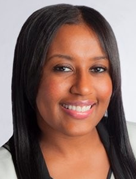 Lewis & Munday, P.C.
535 Griswold Street
Suite 2300
Detroit, MI 48226
Tel: 313-961-2550

Email:

rtate@lewismunday.com
Web:

www.lewismunday.com
Ronda Tate Truvillion is Co-Chair of the Firm's Litigation Practice Group, which includes Lewis & Munday's Labor and Employment practice group. She represents corporations in a variety of employment disputes—starting at the investigation stage through litigation and appeal—that arise out of discrimination, retaliation, harassment and whistleblower claims. Ronda has extensive experience defending matters in both the state and federal courts, as well as before administrative tribunals such as the Equal Employment Opportunity Commission and Michigan Department of Civil Rights.
As a management-side attorney, she handles labor arbitrations involving alleged violations of collective bargaining agreements and proceedings before the National Labor Relations Board. She further counsels clients ranging from Fortune 500 corporations to nonprofits in all facets of the employment relationship by providing advice on how to remain compliant with state and federal employment laws, in addition to assisting with day-to-day labor and employment matters.
A widely respected and seasoned litigator, Ronda also handles commercial litigation, real estate litigation and insurance defense on behalf of her clients in the automotive, energy, commercial development and retail industries. Prior to joining Lewis & Munday, Ronda served as a summer associate for Sommers Schwartz, PC, judicial intern for the Honorable Victoria A. Roberts and legislative intern for the U.S. House of Representatives.
Lewis & Munday has successfully represented municipalities, health care providers, Fortune 500 companies and a broad range of employers in the resolution of employment and labor disputes.
Lewis & Munday offers experienced litigation support. All of the Firm's litigation shareholders have broad-based litigation experience, having tried cases in state and federal courts.
The Firm's Litigation Practice Group handles a wide range of litigation, including: real estate, health care, products liability, employment law, business litigation, and insurance defense.
In addition to the Firm's experience in the courtroom, the Firm offers significant experience with alternative dispute resolution (ADR) measures, including mediation and arbitration. Examples of arbitrated issues handled by the Firm include: seniority, suspensions without pay, terminations, wage disputes and work conditions.
Founded in 1972, Lewis & Munday, P.C. is one of the oldest and largest law firms founded by minorities. Since its inception, Lewis & Munday has been an innovative, dynamic and forward-thinking firm that provides efficient, creative and comprehensive legal services. The attorneys at Lewis & Munday work collectively in an atmosphere that welcomes diversity and celebrates the power of teamwork. The founders' goal was to establish a firm that is a local and national leader in corporate work and public municipal law. Throughout the 45 plus years that Lewis & Munday has existed, the Firm has worked diligently to achieve that goal and has since expanded into other areas of the law, including but not limited to: real estate and litigation. The Firm's clientele is national in scope, and the Firm's attorneys have experience in a wide array of legal disciplines.
The Firm has four primary areas of concentration:
Lewis & Munday sets itself apart from other firms by employing a "client focused" approach to the practice of law. We are committed to providing superior and personalized legal services tailored to meet each client's needs, values, and preferences, while also tenaciously protecting the best interests of each client. Indicative of our high quality of work is the repeat business we frequently acquire based on exemplary past performance and trust.